INTERVENTION
Planning attempts by the family and friends of the subject to, in effect, get them to seek help for an addiction (i.e. drugs, medications, gambling) or other serious problems. Interventionists (as they are sometimes called) or intervention specialists often work with treatment facilities in order to provide the patient after-care that will be necessary.
Programs are approved and endorsed by the National Anger Management Association (NAMA) and are facilitated by a Certified Anger Management Specialist. Participants will learn the sources of anger, healthy examples of anger, Stress Management Techniques and much more.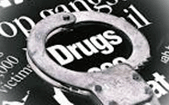 Drug education is offered to parents, teachers, and anyone that may have concertn about adolescent drug abuse. Participants will be educated on the different classifications of drugs as well as the signs and symptoms of drug abuse awareness. Information will also be provided on steps to take if someone has a problem with alcohol or drugs.
Systematic Training for Effective Parenting Of Adolescents & Children Under Six (STEP)
This educational class is offered as part of a group or on an individual basis. This is a 4 week class designed for parents of adolescents or children under six seeking to understand and improve their relationship.
STEP is a curriculum designed to assist parents with enhancing their parenting skills. Parents will learn successful strategies that will enable them to make goals and plans to conquer the obstacles and challenges they are sometimes faced with as a parent.

Anger Management classes are offered to:
Adults
Adolescents
Individuals
Couples
Groups
Enhancing
Lives
Internally
Through
Education
Life coaching is an increasingly popular profession. They help individuals realize their goals in work and in life. An executive coach, for example, may be enlisted to help a chief executive become a better manager, while a "love" coach may map out a plan to help a client find romantic fulfillment.