Teletherapy
Advancement in today's technology make it possible to provide counseling services over secure platforms. You can have face to face sessions online without having to leave your home. These services are for self-pay clients and those that have insurance that provide this option to them.
*Online services are HIPAA compliant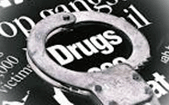 DUI
Evaluations &
Classes/SAP Services
Individual, Family and Couples Counseling
​Sometimes in life we are faced with many obstacles that seem to drain us physically, mentally, and spiritually. No matter what situations we face we don't have to go through them alone. Our therapists provide individuals with a safe nurturing environment to overcome challenges, develop power and control to reach their full potential.
Court approved Anger Management classes are offered .
​
Programs are approved and endorsed by the National Anger Management Association (NAMA) and are facilitated by a Certified Anger Management Specialist. Participants will learn the sources of anger, healthy examples of anger, Stress Management Techniques and much more.
​
Enhancing
Lives
Internally
Through
Empowerment
Life coaching is an increasingly popular profession. They help individuals realize their goals in work and in life. An executive coach, for example, may be enlisted to help a chief executive become a better manager, while a relationship coach may map out a plan to help a client find romantic fulfillment.
Court approved DUI Classes and evaluations are offered. We also offer substance abuse evaluations to Department of Transportation regulated employees as a result of a positive drug test or a drug test refusal. Assisting with the return-to-duty process, our overall goal is to improve personal and public safety. Services include a thorough psychosocial assessment, referrals to service providers, case management/ consultations and a follow- up evaluation.
​
​